Atiku in Ebonyi, restates commitment to power devolution, restructuring
Alhaji Atiku Abubakar, the presidential candidate of the Peoples Democratic Party (PDP) has restated his commitment to devolution of power and restructuring of Nigerian federalism if elected the next president of Nigeria.
Abubakar, former Vice President of the country, made the promise on Thursday in Abakaliki during a presidential rally in Ebonyi.
He emphasised that if elected, his administration would be committed to devolving more power to states as well as restructuring the country to meet the clamour for through federalism.
He said the people of the South-East zone had been clamouring for restructuring to enable them to have more powers to deal with their local affairs and assured the people that restructuring would be a major policy of his administration if elected as Nigeria's president.
He alleged that the ruling All Progressives Congress (APC) had failed in its promise to restructure the country and urged the people of the state to reject the party in the February presidential and National Assembly elections.
The former VP, who was received by a mammoth crowd at the Pa Oruta Ngele Township stadium in Abakaliki, thanked the people for their support for the PDP since its inception in 1999.
Read Also: 12 Ways to Take Care of Your Eyes Everyday
He said: "I am committed to power devolution and restructuring; the South-East zone has been yearning and has been propagating for restructuring of this country because they want to have more powers, more resources to deal with their local affairs.
"We agree and that is why it will be a major policy thrust of our government if you support us and if you allow us to become the next president.
"APC had promised the same. Did they do it? They abandoned the said issue of restructuring, they are a very deceitful party or alliance, very deceitful.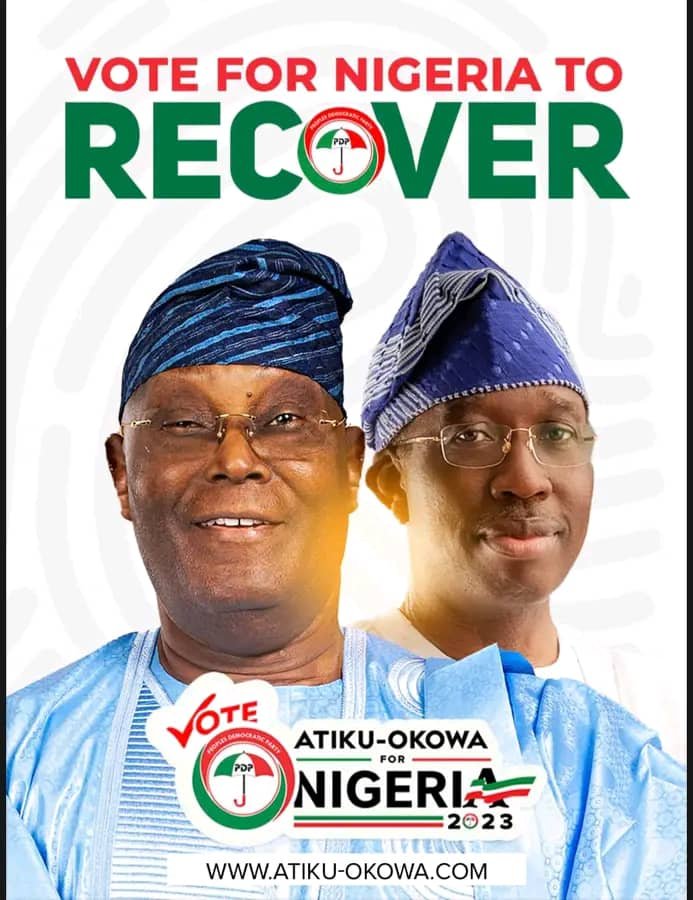 "We are committed and we mean what we say and if you give us the support, we will deliver."
He promised to empower women and youths to take over power from old politicians, saying that youths and women would be major drivers in his administration.
Earlier, Sen. Iyorcha Ayu, the National Chairman of the PDP, said the party was on a rescue mission and urged the people of the state to vote massively for PDP in the forthcoming elections.
He noted that an Atiku government would work towards the total restoration of peace and security in the South-East zone and urged the zone not to rest in their support for the party.
The Voice Media Trust (VMT NEWS) reports that Alhaji Aminu Tambuwal, Governor of Sokoto State, Dr Ifeanyi Okowa, Governor of Delta and Vice Presidential candidate, were among the dignitaries that graced the rally.
Atiku in Ebonyi, restates commitment to power devolution, restructuring
Support Voice Media Trust journalism of integrity and credibility
Good journalism costs a lot of money. Yet only good journalism can ensure the possibility of a good society, an accountable democracy, and a transparent government.
For continued free access to the best investigative journalism in the country, we ask you to consider making a modest support to this noble endeavour.
By contributing to Voice Media Trust, you are helping to sustain a journalism of relevance and ensuring it remains free and available to all.
Donate into:
Dollar Account:
A/C NO: 3003093745
A/C NAME: VOICE MEDIA TRUST LTD
BANK: UNITED BANK FOR AFRICA
Naira Account:
A/C NO: 1023717841
A/C NAME: VOICE  MEDIA TRUST LTD
BANK: UNITED BANK FOR AFRICA