Gov Abba Yusuf visits TETFund, seeks more interventions
Gov. Abba Yusuf of Kano State has appealed for more Tertiary Education Trust Fund's (TETFund) intervention projects in the Yusuf Maitama Sule University and the Kano University of Science and Technology in Wudil.
Yusuf made the appeal in Abuja during a courtesy visit to the Executive Secretary of TETFund,  Sonny Echono.
He stressed the need for a robust collaboration between the Kano government and the fund to ensure improved education delivery.
"The purpose of my visit is to ensure continued collaboration between the Kano government and TETFund in terms of projects and other educational assistance to these two universities.
"Of course, my predecessor established the third university in the state but as far we are concerned, these two universities are closed to our heart," he said.
He commended TETFund for its various infrastructure projects in tertiary institutions across the country.
The governor specifically called for TETFund's support in the two universities in the areas of provision of more facilities, training and retraining of staff as well as flood control in Kano University of Science and Technology, Wudil.
"Firstly, we are here to thank the management for those intervention programmes and projects being executed in the two universities.
" Specifically I am more interested in infrastructure development, why because if you do not have classrooms, you don't have hostels, you don't have libraries or facilities then the entire system will collapse.
"So the most important thing as far as university or any other tertiary education institution is concerned is to ensure the provision of infrastructures.
"If you look at most universities in the country, without the support of TETFund they won't be where they are today in terms of educational facilities.
" Number two, I am more concerned about the training and retraining of the staff of the universities. TETFund has been assisting in areas of training and retraining," the governor said.
Meanwhile , the TETFund's Executive Secretary, Sonny Echono who congratulated Gov. Yusuf on his victory in the March 2023 gubernatorial election, said the fund is ready to partner with the government to improve on the fortunes of tertiary education institutions in the state.
Read Also: FCTA demolishes illegal buildings, structures in Gishiri…
Echono described Kano as not only centre of commerce but also that of learning with over a dozen universities in the state.
"TETFund intervenes in three institutions within a state; that is the universities, polytechnics and colleges of education.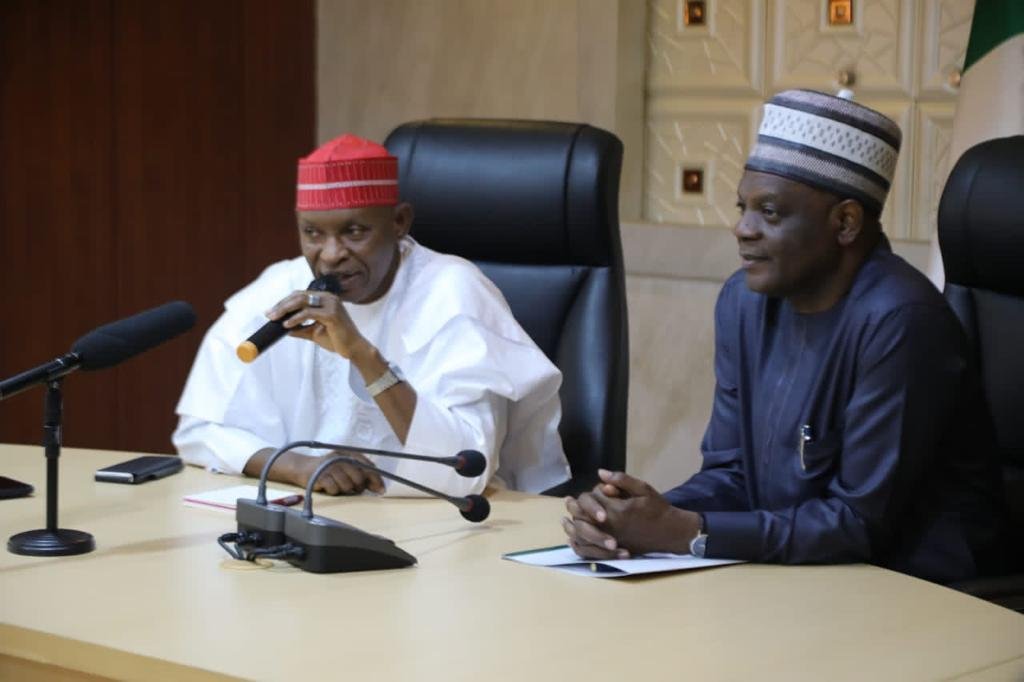 "The board of Trustees, in order to ensure we concentrate resources and achieve meaningful impact, placed limitations on number of institutions.
"So, we do not encourage states to just establish multiple institutions with only intention of targeting TETFund intervention.
" It actually enlist two of similar type of institutions at a time , and even when we enlist two institutions at a time, what I mean is either two universities or two polytechnics or two of colleges of education.
"In order, to meet the provision of our law that talks about equality of states, to ensure we do not favour one particular state over the order. States that have more than one institution, actually, alternate them," he said.
Support Voice Media Trust journalism of integrity and credibility
Good journalism costs a lot of money. Yet only good journalism can ensure the possibility of a good society, an accountable democracy, and a transparent government.
For continued free access to the best investigative journalism in the country, we ask you to consider making a modest support to this noble endeavour.
By contributing to Voice Media Trust, you are helping to sustain a journalism of relevance and ensuring it remains free and available to all.
Donate into:
Dollar Account:
A/C NO: 3003093745
A/C NAME: VOICE MEDIA TRUST LTD
BANK: UNITED BANK FOR AFRICA
Naira Account:
A/C NO: 1023717841
A/C NAME: VOICE  MEDIA TRUST LTD
BANK: UNITED BANK FOR AFRICA