Gov Kefas Urges TETFUND to Build Entrepreneurship Centres, E-Libraries in Taraba
…TETFund has implemented major projects and one of the few institutions with high impact interventions is Federal University Wukari
The Governor of Taraba State, Dr Agbu Kefas, has urged the Tertiary Education Trust Fund (TETFund) to establish an Entrepreneurship Training Centres and E-Libraries in higher education institutions in the state.
The governor, who made the call during a Courtesy visit to the Executive Secretary of TETFund, Sonny Echono, in Abuja on Friday, also solicited for the establishment of Computer-Based Test (CBT) centres in the state.
Kefas, who was received by the Executive Secretary of TETFUND, Arc. Sonny Echono noted that it was imperative for the state to partner with TETFUND in its bid to provide quality education for students in the state.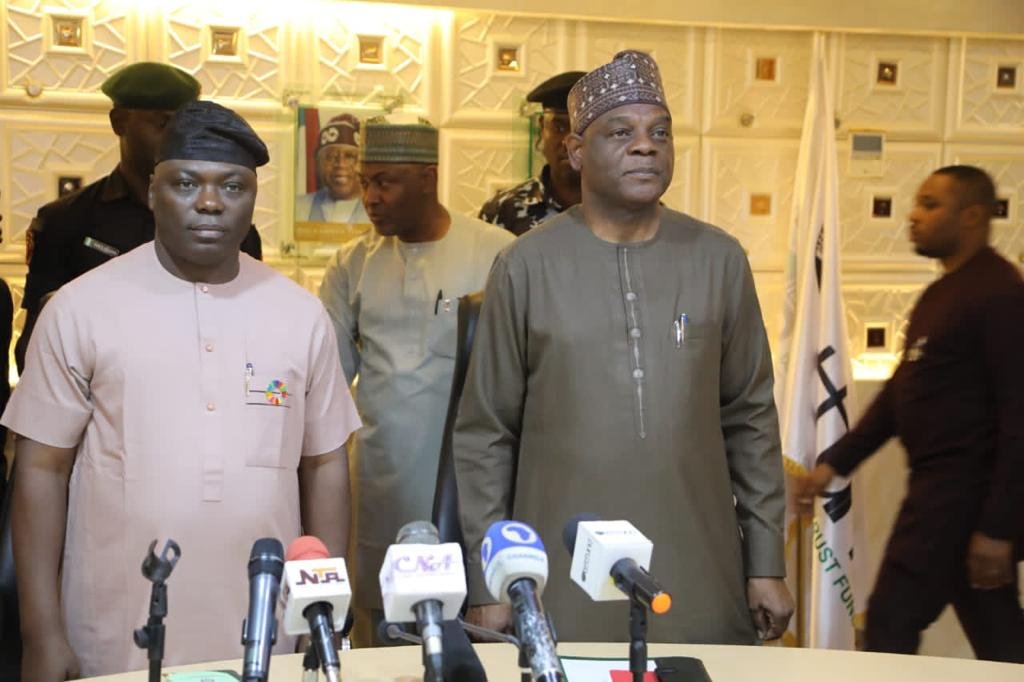 Governor Agbu commended TETFund for its massive intervention projects across tertiary education in the country, promising to prioritise the education agenda.
He assured TETFUND that his administration would be willing to provide any assistance towards realising the objective just as he pledge to personally help and supervise the projects from the scratch to completion.
He informed the Executive Secretary that he has reviewed the tuition in tertiary institutions in the state downward by 50% just as he declared free and compulsory education in public primary and secondary schools.
"Available data indicated that Taraba State has one of the highest number of out-of-school children. So, if at the primary and secondary levels, we don't harvest these children, we can't even invest in the higher institution and you will discover too that your own job will be affected, and that is why I declared free and compulsory primary and secondary school education in Taraba, and by the Grace of God when I am done with the plans I have on ground, I will invite you to come participate in the achievements.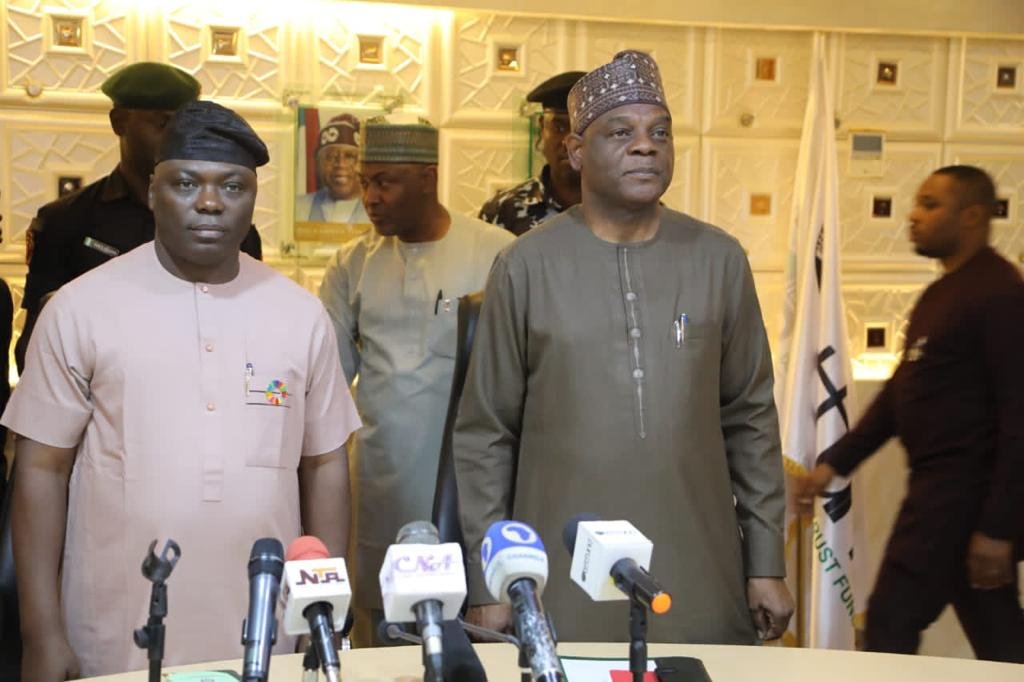 "I have also discovered that a lot of our children are dropping out of schools because their parents cannot afford to pay their school fees. We have some students in school but they are not in school, they don't attend classes, they are moving about taking all sorts of drugs. To reduce that, I reduced the school fees in all our tertiary institutions by half."
Read Also: NEMA distributes livelihood relief materials to 9,100 vulnerable…
The Executive Secretary of TETFund, Sonny Echono, in his response, commended the governor for the many efforts aimed at uplifting education in the state.
While promising to look into the governor's requests, Mr Echono emphasised that TETFund has continued to deliver various intervention projects in both federal and state tertiary institutions in Taraba.
"We have been making our contributions to tertiary institutions in your state, in terms of physical infrastructure, academic staff training and development, and some of your institutions have also done well in accessing our national research grant as well as in the publication of books and journals.
"As far back as 2018, we made some major impact projects in the institutions, and this year, one of the few institutions with high impact intervention is Federal University Wukari, Taraba state. We made N3 billion available to them to execute high impact projects and that is being done as I speak.
"Taraba State College of Education, Zing, is up to date in accessing what has been made available to the institution and the Provost has also made some request which is being favourably considered.
"On Taraba State Polytechnic, Suntai, we are focusing on the issue of security. The Polytechnic in Bali is also benefiting from some of our interventions and they want to address issues around power."
Support Voice Media Trust journalism of integrity and credibility
Good journalism costs a lot of money. Yet only good journalism can ensure the possibility of a good society, an accountable democracy, and a transparent government.
For continued free access to the best investigative journalism in the country, we ask you to consider making a modest support to this noble endeavour.
By contributing to Voice Media Trust, you are helping to sustain a journalism of relevance and ensuring it remains free and available to all.
Donate into:
Dollar Account:
A/C NO: 3003093745
A/C NAME: VOICE MEDIA TRUST LTD
BANK: UNITED BANK FOR AFRICA
Naira Account:
A/C NO: 1023717841
A/C NAME: VOICE  MEDIA TRUST LTD
BANK: UNITED BANK FOR AFRICA