Kebbi APC guber candidate, DG campaign, urge electorate to massively vote for APC
Kebbi APC gubernatorial candidate, Dr Nasir Idris, Kauran Gwandu and the APC DG campaign Council, Alhaji Saidu Nasamu Dakingari, former Governor of Kebbi State have appealed to people of Bagudo Local Government Area and the entire State to massively vote for APC in the 2023 general elections.
The duo made the appeal in Bagudo,headquarters Bagudo Local Government Area on Tuesday in continuation of the party's gubernatorial campaign across the State.
Dr. Nasir Idris, Kauran Gwandu commended the people of Bagudo for their show of support and solidarity with the party by coming out in large numbers to the campaign venue.
He said, if elected as the next governor of Kebbi State, he would improve on the developmental strides of Governor Abubakar Atiku Bagudu and the former governor of the State, Alhaji Saidu Nasamu Dakingari.
" If you give us your votes, I will consolidate and even improve on the good works of distinguished Senator Abubakar Atiku Bagudu, the incumbent Governor and the former Governor, Alhaji Saidu Nasamu Dakingari, who is our campaign DG.
' Vote massively for APC so that Kebbi State will be one of the states with the highest votes for APC. This can attract more development from the central government," he averred.
He remarked that teachers in the state and civil servants could testify to his effort in enhancing their welfare, just as over seven million teachers and more than twenty two million civil servants in the country could also testify to his unwavering commitment to improve their working condition while he was NUT leader and a labour leader.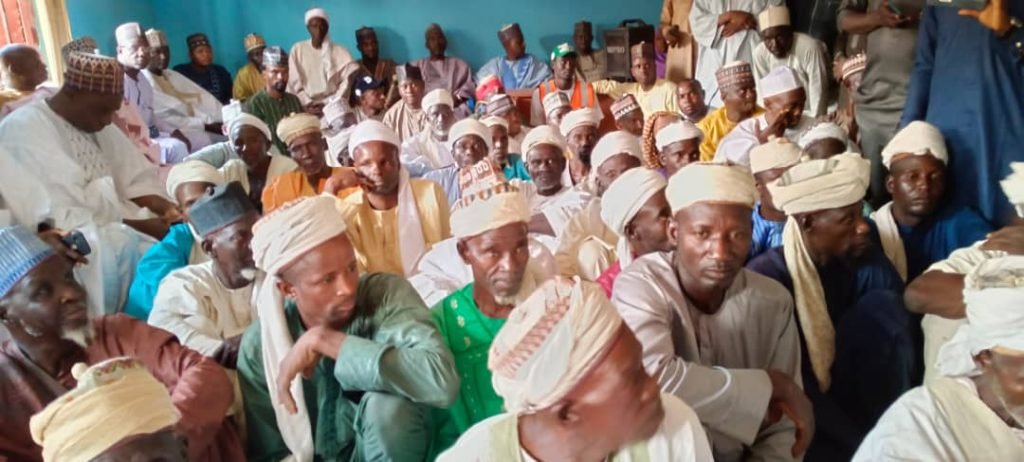 Kaura assured the people of the area that as a teacher with many years of working experience, a unionist and a retired civil servant, he would not let them down, assuring that he would fulfill promises made.
According to him, governance was all about bringing development to the people and making sure people are empowered .
He reiterated his pledge to serve people of Kebbi State diligently.
The DG campaign Council, Alhaji Saidu Nasamu Dakingari, former Governor of Kebbi State advised the people of Bagudo, Suru and other Local Governments in that axis to sustain political unity under the ruling APC for continuous development of the area.
" It is incumbent upon people of this area particularly Bagudo, Suru and the surrounding areas to vote for Kaura considering the desirable development achieved by APC in this area " he urged. 
Read Also: Land encroachment: Enugu Community urges Gov. Ugwuanyi for help
Dakingari, while talking on road projects, said the Kauran Gwandu-led administration would give attention to repairs and completion of some major roads in the area.
"The Kaoje/ Lolo road, Bani to Sanci , Zaria Kala Kala road, if elected, Kaura will do these projects", he assured.
He said Kauran Gwandu and all APC candidates were people of honour and integrity, therefore the need for people to vote for them.
The APC gubernatorial candidate, Dr Nasir Idris, Kauran Gwandu and DG campaign Council, Alhaji Saidu Nasamu Dakingari made a passionate appeal to the people to collect their PVCs and vote for Asiwaju Bola Ahmed Tinubu, presidential candidate of APC and all APC candidates.
The Chairman of the party in Bagudo , Alhaji Hassan Maikwano, while addressing the large crowd of supporters at the event assured APC candidates of support.
A stakeholder of APC in Bagudo, Alhaji Sirajo Dan Malakin Bagudo, Alhaji Sahabi Lolo, APC Zonal Vice Chairman Kebbi North and the Speaker, Kebbi State House of Assembly, Rt. Hon. Muhammad Sani Lolo expressed gratitude to people of Bagudo for coming out in large numbers for the campaign rally.
They called on the people to vote for APC from top to bottom, describing Kauran Gwandu as humble, gentle, open minded and a person who cares for the plight of the people.
The State APC woman leader, Hajiya Aishatu Gunabi thanked women for their large turnout, calling on them to replicate such feat at the polls to the advantage of APC.
Gunabi cautioned women against use of henna decoration on their fingers so as not to cause problem for them during election with the BVAS machine .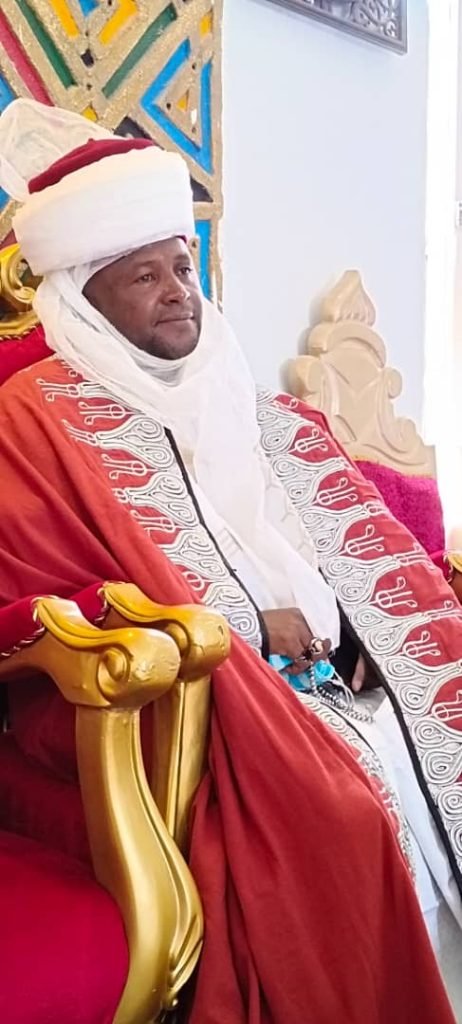 The Zonal Women Leader, Kebbi Central, Hajiya Zuwaira Bunza at the event refuted allegation that she decamped to PDP from APC.
She attributed such allegations as the work of mischief makers insisting that she remained a bonafide member of APC.
The APC campaign team paid courtesy visit to the District Head of Bagudo, Alhaji Muhammadu Sambo, District Head of Kende, Alhaji Aliyu Daudu Zagga, District Head of Bahindi, Alhaji Tukur Usman and District Head of Zagga, Alhaji Mainasara Abubakar to solicit support for APC candidates.
Earlier on Tuesday, the APC campaign train led by the DG campaign Council, Alhaji Saidu Nasamu Dakingari and the gubernatorial candidate, Dr Nasir Idris, Kauran Gwandu paid similar courtesy visits to the District Head of Illo, Alhaji Muhammadu Wankwai, District Head of Lolo, Muhammadu Sala and District Head of Kaoje, Alhaji AlMustapha Usman Adamu, Sarkin Bargun Kaoje where they were warmly received by the traditional rulers and their subjects.
Highlights of the campaign visit featured commissioning of some projects constructed by Hon. Bello Kaoje, Dallatu, member House of Representatives representing Bagudo/Suru Federal Constituency, in Lolo, Illo and Kaoje.
YAHAYA SARKI,
Special Adviser (SA) Media to Kebbi State Governor
Kebbi APC guber candidate, DG campaign, urge electorate to massively vote for APC
Support Voice Media Trust journalism of integrity and credibility
Good journalism costs a lot of money. Yet only good journalism can ensure the possibility of a good society, an accountable democracy, and a transparent government.
For continued free access to the best investigative journalism in the country, we ask you to consider making a modest support to this noble endeavour.
By contributing to Voice Media Trust, you are helping to sustain a journalism of relevance and ensuring it remains free and available to all.
Donate into:
Dollar Account:
A/C NO: 3003093745
A/C NAME: VOICE MEDIA TRUST LTD
BANK: UNITED BANK FOR AFRICA
Naira Account:
A/C NO: 1023717841
A/C NAME: VOICE  MEDIA TRUST LTD
BANK: UNITED BANK FOR AFRICA