Governor Fintiri, has sworn in Justice Hapsat Abdurrahman as the First Female Acting Chief Judge of the state
Governor Fintiri, has sworn in Justice Hapsat Abdurrahman as the First Female Acting Chief Judge of the state
By Hannatu D. L.
Governor Ahmadu Umaru Fintiri, on Monday has sworn in Justice Hapsat Abdurrahman as the first female Acting Chief Judge of the state at the council chamber government house yola.
The swearing-in ceremony was held September 5, 2022 amidst the gathering of dignitaries, who came to witness the occasion.
Hapsat being the most senior judge in the state succeeded Justice Nathan Musa who retired last week.
Speaking at the occasion, Governor Fintiri was relished in the glorious moment, for the fact that, he is the first governor to have nominated a woman as the state's acting chief judge, describing the development as a triumph for the womenfolk.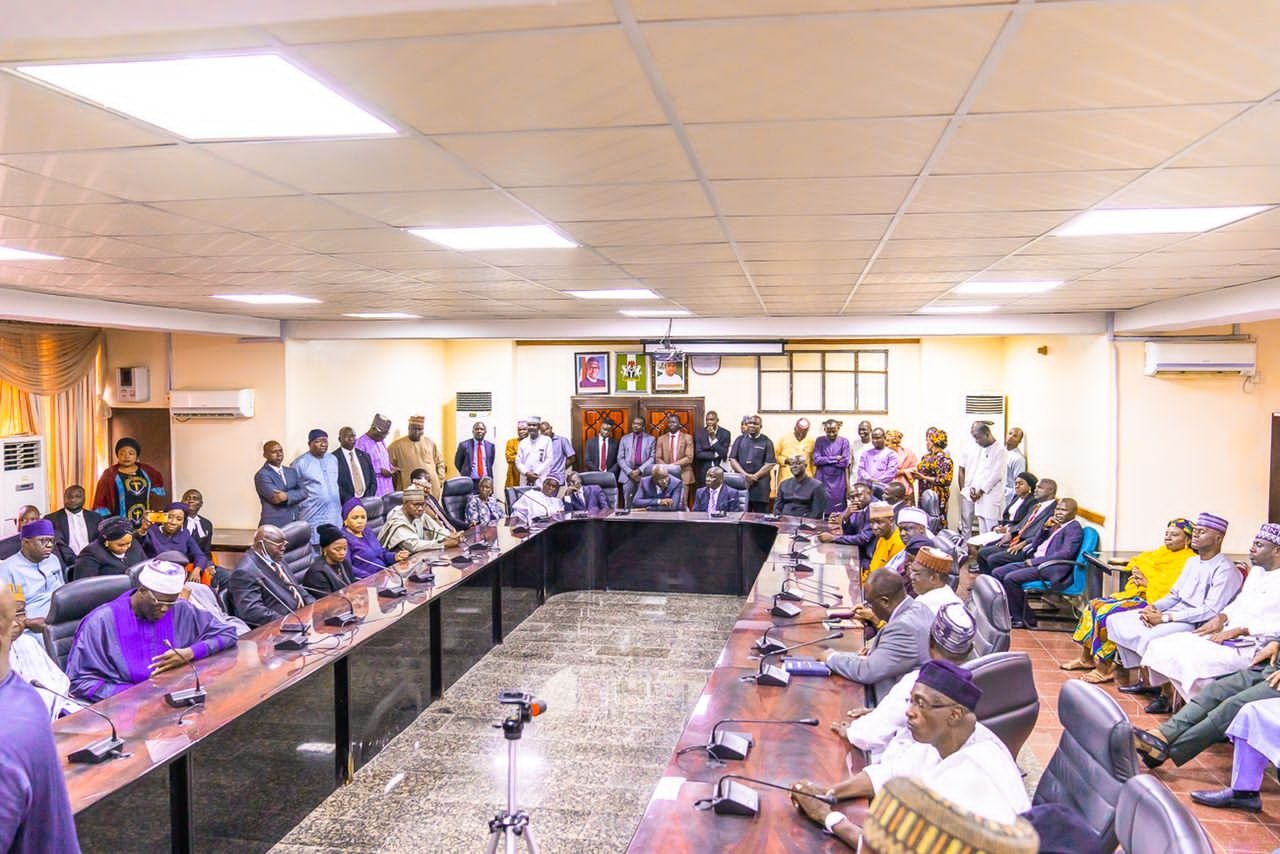 According to him,"This historic event represents a profound step forward for our State and womenfolk who now see themselves reflected on our highest court".
Read Also: FEDERAL LAWMAKER LAUNCHES AGRIC EMPOWERMENT PROJECT IN ZAMFARA,…
He charged the appointee to continue to exemplify the virtues of hard work, perseverance and grace for which she is known, adding that as the election approaches, the judiciary must give confidence to the electorate and ensure effective resolution of election-related conflicts.
In her acceptance speech, Justice Hapsat said she would not take the position for granted because she saw it as a trust and opportunity to contribute to the state and the country, pledging to discharge her responsibilities with honesty and in accordance with the law.
The outgoing Chief Judge, Justice Nathan Musa, delivered the oath of office and allegiance to the new Acting Chief Judge, Justice Hafsat Abdurrahman.
Governor Fintiri, has sworn in Justice Hapsat Abdurrahman as the First Female Acting Chief Judge of the state
Support Voice Media Trust journalism of integrity and credibility
Good journalism costs a lot of money. Yet only good journalism can ensure the possibility of a good society, an accountable democracy, and a transparent government.
For continued free access to the best investigative journalism in the country, we ask you to consider making a modest support to this noble endeavour.
By contributing to Voice Media Trust, you are helping to sustain a journalism of relevance and ensuring it remains free and available to all.
Donate into:
Dollar Account:
A/C NO: 3003093745
A/C NAME: VOICE MEDIA TRUST LTD
BANK: UNITED BANK FOR AFRICA
Naira Account:
A/C NO: 1023717841
A/C NAME: VOICE  MEDIA TRUST LTD
BANK: UNITED BANK FOR AFRICA